Reconciliation
Our Reconciliation Action Plan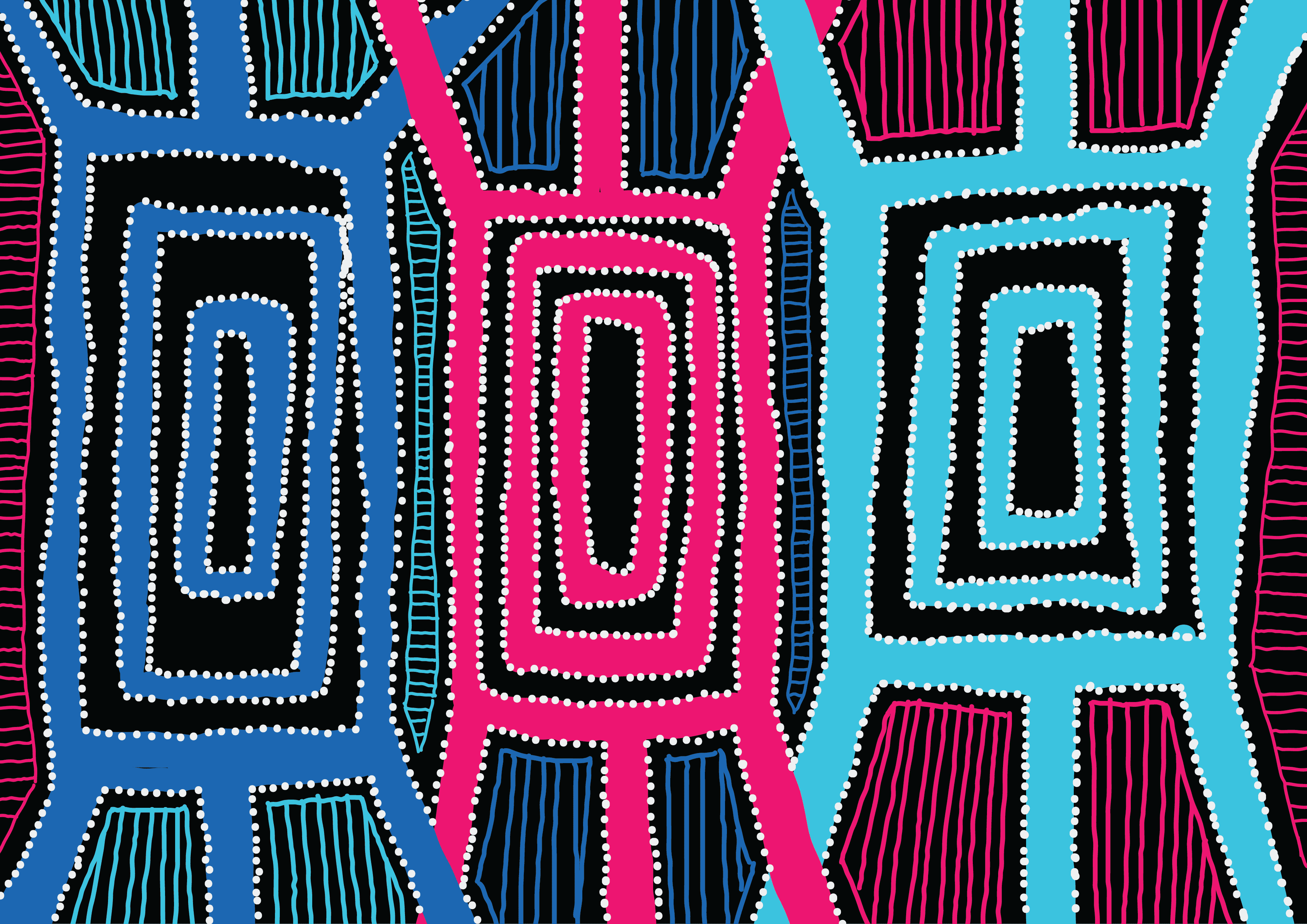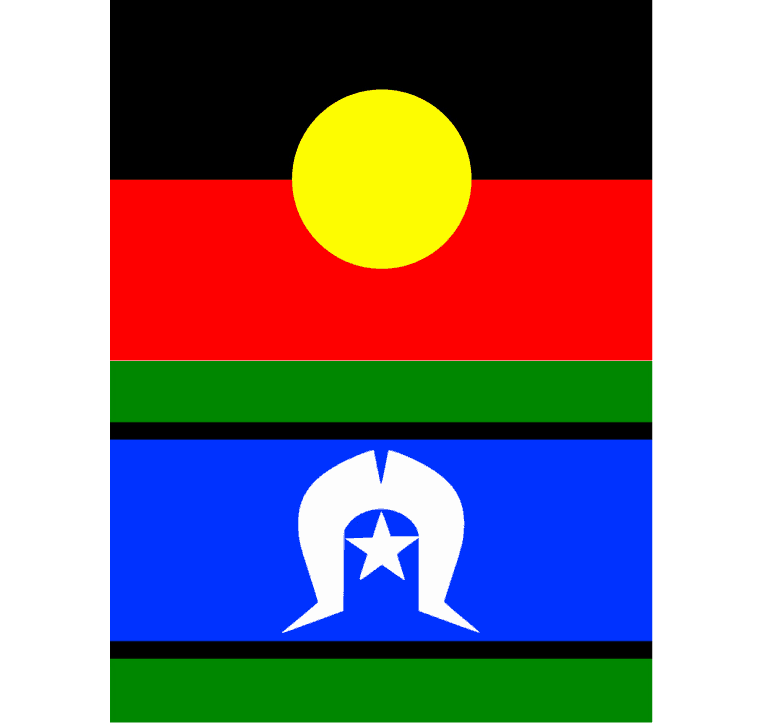 Acknowledgement of Country
We acknowledge the Traditional Custodians of the land and pay our respects to them and their Elders past and present.
Our organisation works across many locations, we have a responsibility to listen, learn and walk alongside Aboriginal and Torres Strait Islander people to ensure our activities support their ongoing connection to their lands, waters, cultures, languages and traditions.
We value their custodianship of 65,000 years.
Our Reconciliation Action Plan
In 2020, we embarked our first Reconciliation Action Plan (RAP). Put simply, it's a formal statement of commitment to reconciliation that includes a strategy, actionable goals and timelines of how you plan to get there. A RAP contributes to advancing all dimensions of reconciliation by supporting organisations to develop respectful relationships and create meaningful opportunities with Aboriginal and Torres Strait Islander people. A RAP is undertaken, approved by and implemented under the guidance of Reconciliation Australia.
In the broader sense, we want to acknowledge our national context and want the way the government works to properly recognise, include and remove barriers for Aboriginal and Torres Strait Islander people. At the sector level, there is a known under-representation of Aboriginal and Torres Strait Islander people in the technology industry, both in the workforce and in positions of leadership. As an organisation, we would like to have greater diversity in our team, including Aboriginal and Torres Strait Islander peoples, and want to be a role model for other organisations to follow.
More specifically, we are committed to sharing our process and progress publicly through storytelling, including but not limited to, on our blog, at public events, and in our Annual Impact Report.
We know there is a lot left to do and learn as we embark on our reconciliation journey, but we also know it's important to make a start.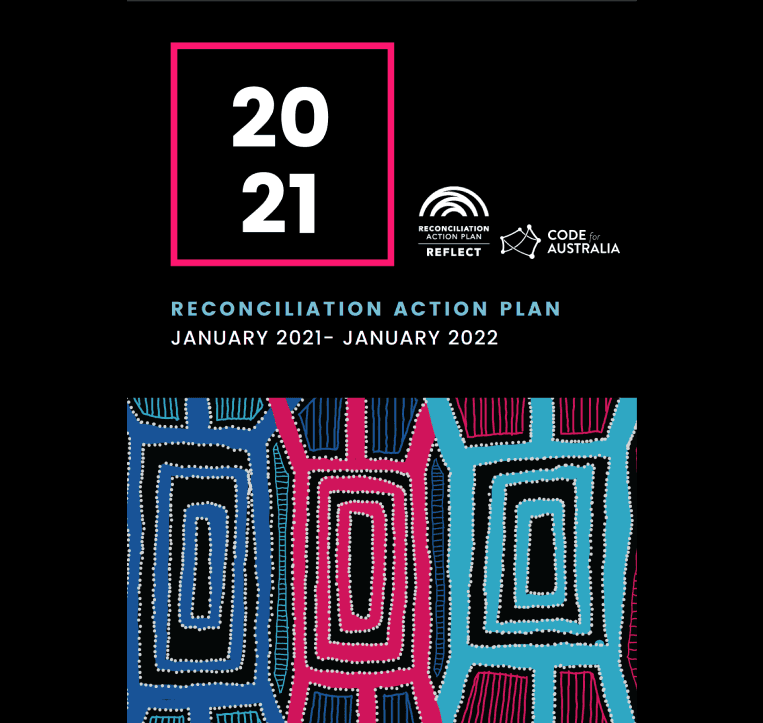 To read our first RAP in its entirely, head to the link below. We're currently working on our 2022 RAP and are excited to share that journey publicly.
"Reconciliation isn't a single moment or place in time. It's lots of small, consistent steps, some big strides, and sometimes unfortunate backwards steps …" — Karen Mundine, CEO, Reconciliation Australia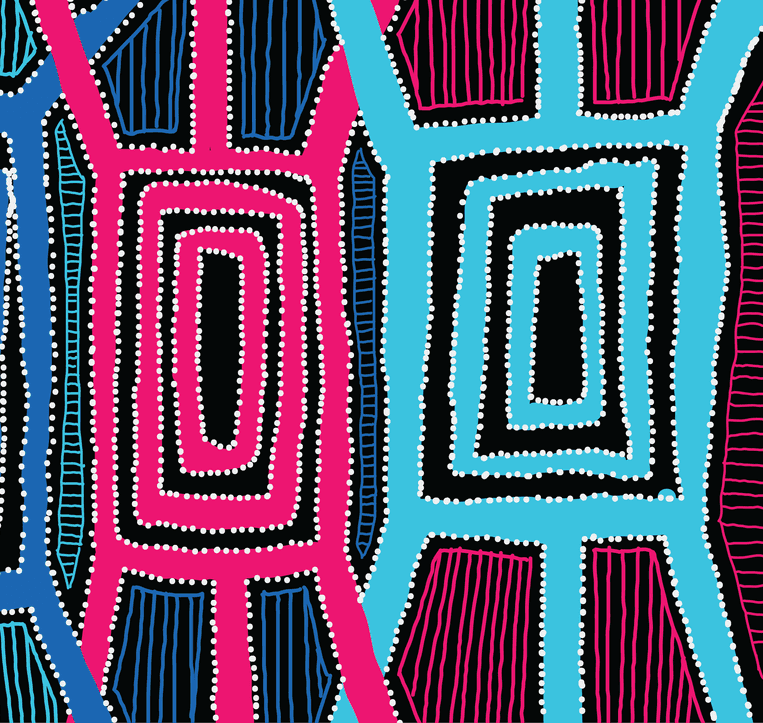 Artwork
Tyrown Waigana is a Wandandi Noongar (Aboriginal) and Ait Koedhal (Torres Strait Islander) multidisciplinary artist and graphic designer. The square shape was used to reflect the computer screen. The white dots around the squares represent the supporting people within your organisation. The heavy use of line work was used to represent lines of code and the overlapping and crossing lines reflect collaboration and connecting with the broader community.