Department of Justice and Community Safety
Community Corrections Orders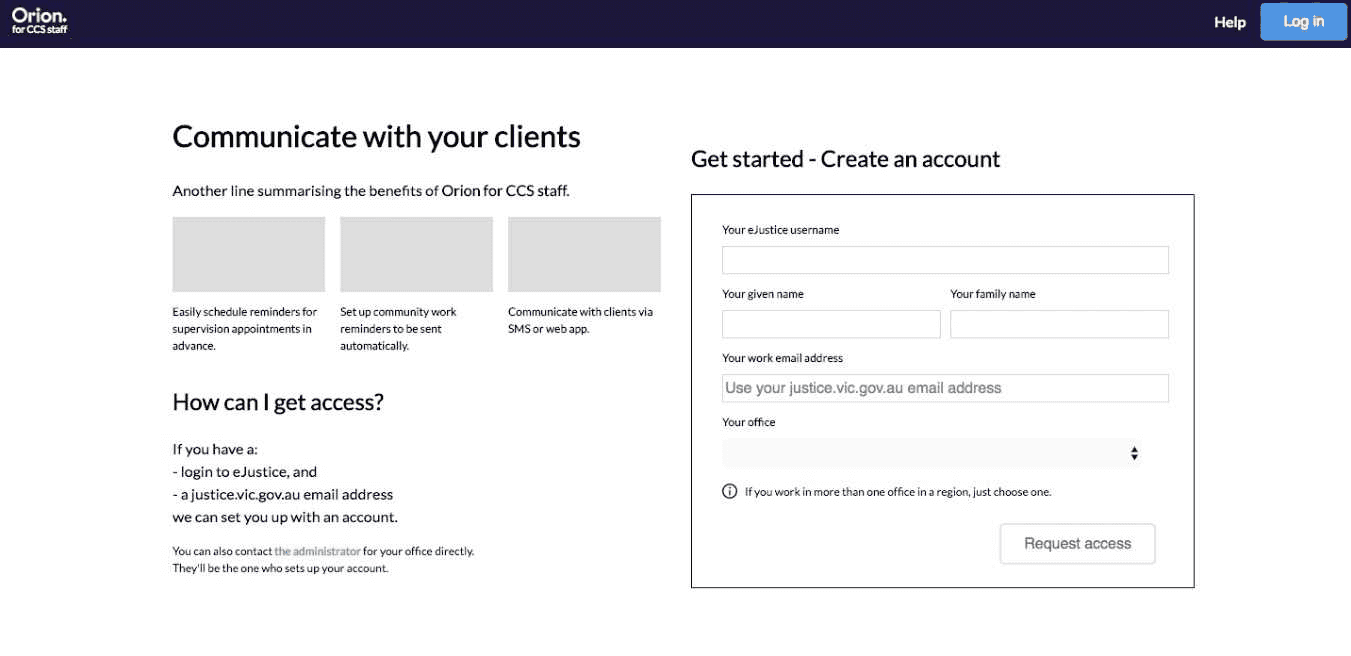 prototype
Justice
Fellowship
Partner

Background
As part of Code for Victoria II, this project is working to improve offenders' access to information, support, education and rehabilitation tools to assist them to successfully complete their Community Correction Orders.
THE ASK
The team worked to create two tools during the Fellowship – one for offenders and one for their case managers.
LEARN MORE
View the code of the case manager app here and the client facing tool here.