Department of Treasury and Finance
Construction Contracts Register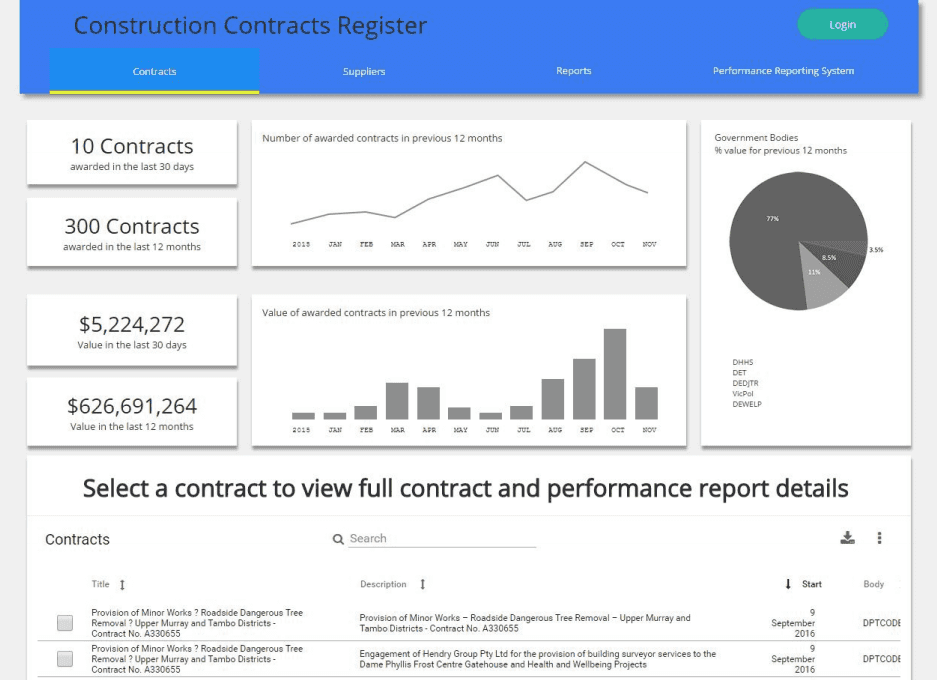 prototype
Open Data
Fellowship
Partner

Background
The Construction Contracts Register is a dashboard illustrating where government is spending its money on infrastructure projects.
THE ASK
As well as including value, date, status and contact data, the app also provides performance reports.
LEARN MORE
Check out the code or read more on the blog.
Back to Case Studies
Read more of our Case Studies to dig deeper into the work we've done.