Department of Customer Service NSW
Digital.NSW Rules as Code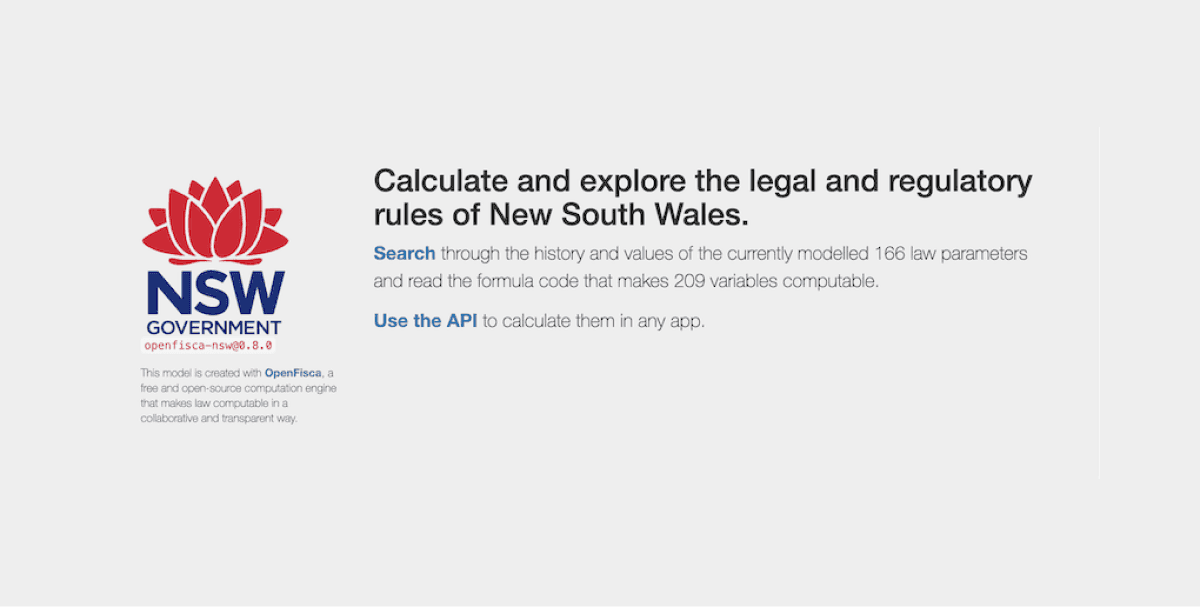 prototype
Regulatory Technology
Fellowship
Partner

Background
Digital.NSW engaged with us to explore and launch prototypes based on an emerging model known as "Rules as Code".
THE ASK
This approach demonstrates a radically new way for Government to deliver services and data to the public, and promotes forward thinking concepts such as open data and government as a platform.
The fellows worked as the primary designer and developer on the Rules as Code project, leveraging the OpenFisca platform and creating new front-end components with Vue.JS.
The fellowship team also worked on other influential projects hosted by Digital.NSW, including work to extend the NSW Digital Design System and better support adoption by other government teams.

LEARN MORE
Read more from the team on our blog, or this resource from NSW Government here.

Back to Case Studies
Read more of our Case Studies to dig deeper into the work we've done.