Department of Justice and Community Safety
Disputes Settlement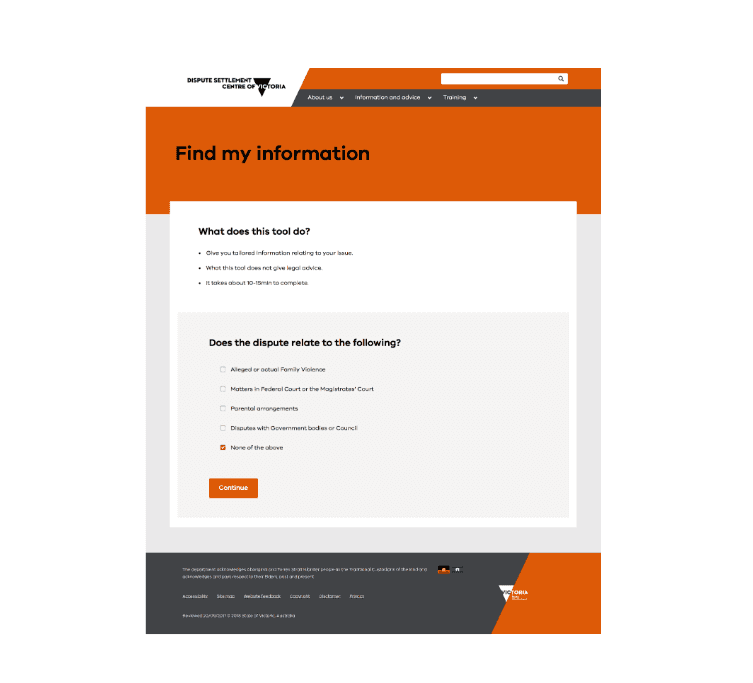 prototype
Justice
Fellowship
Partner

Background
As part of Code for Victoria II, this project is working to help clients understand their rights, match their disputes to appropriate support and solve disputes themselves.
LEARN MORE

Find out more about the journey on our blog.
Back to Case Studies
Read more of our Case Studies to dig deeper into the work we've done.