Department of Health and Human Services Victoria
Housing Communications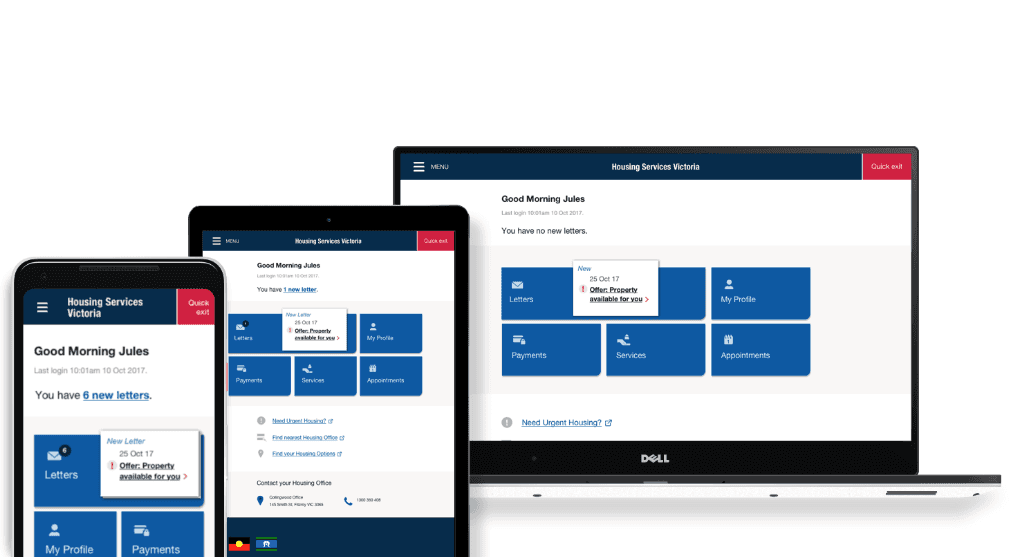 prototype
Social Impact
Fellowship
Partner

Background
As part of Code for Victoria II, this project worked to improve communication channels for clients requiring housing assistance, which were previously restricted to paper based.
THE ASK
The Fellows developed an online prototype of a platform where clients can check their mail, at any time. Clients can also update their contact details themselves, which they found to be an ongoing pain point.
The tool is responsive and accessible – not only in terms of the Department's accessibility standards for visual design, but also making existing PDF files (which are considered not accessible) to be rendered in HTML so that it can be read by screen readers.
The tool allows for notifications – SMS or email depending on the client's preference – and because it's digital, it provides a more timely service to people requiring housing assistance.
LEARN MORE
Check out the code here to run your own version of their web application, or find out more about the journey on our blog.
Back to Case Studies
Read more of our Case Studies to dig deeper into the work we've done.