VicRoads
Interactive Street-Level Imagery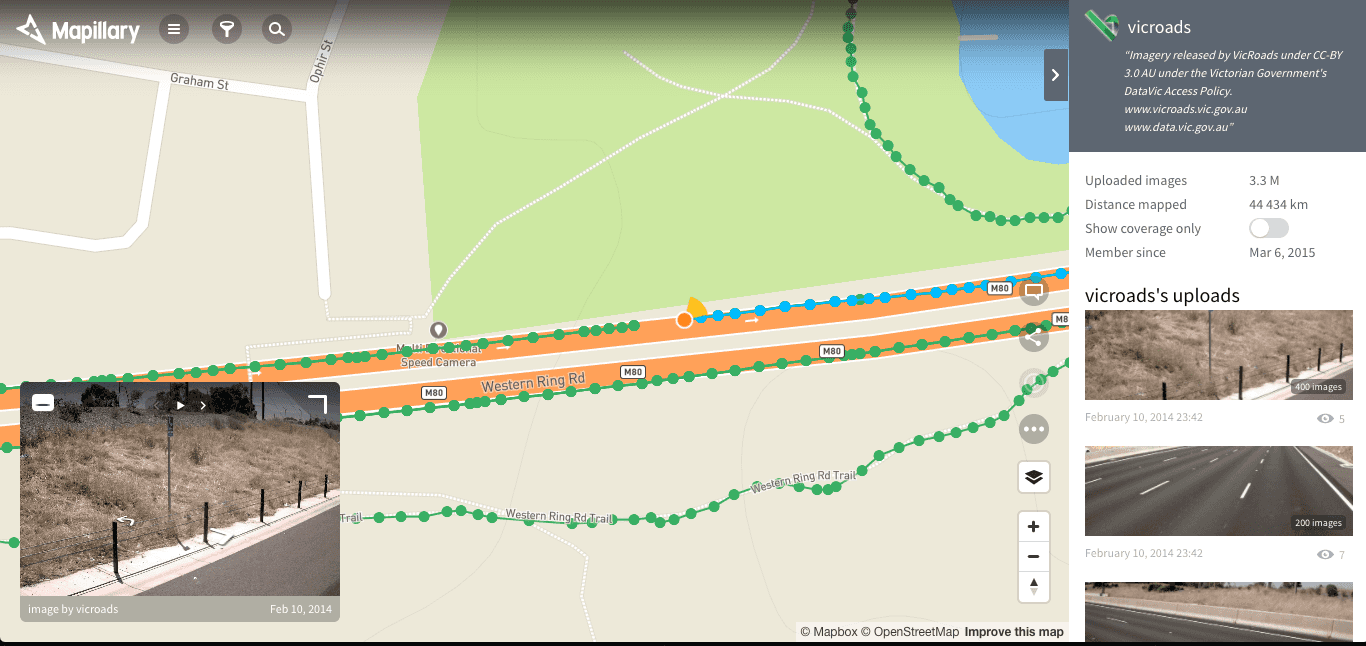 Partner

Background
Every two years, consulting group ARRB Group travels the full length of the 22,500 kilometre road network managed by VicRoads.
THE ASK
Specialised vehicles record fine grained detail like surface quality, line marking reflectivity, slope and so on. To help staff make sense of the data, 360-degree photographs are taken of the environment. During his time as Code for Australia's "Data Guru in Residence" at VicRoads, Steve Bennett deployed the data to Mapillary, a crowd-sourced alternative to Google Streetview. The map images available under a Creative Commons licence. A beautiful example of valuable government data made accessible and more useful through the right technology partnership at the right time.
LEARN MORE
View the street level maps of Victoria and Geelong or read more about the project on Steve Bennett's blog.
Back to Case Studies
Read more of our Case Studies to dig deeper into the work we've done.