Victoria Legal Aid
Legal Aid Checker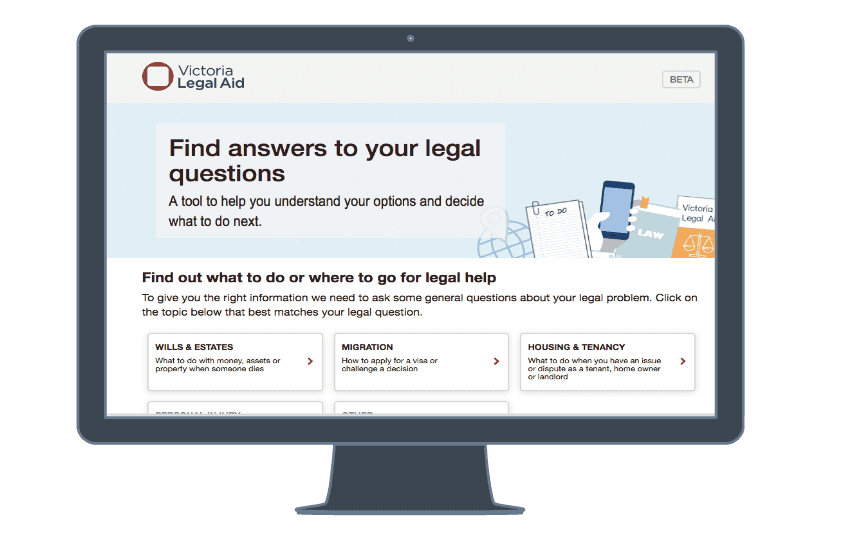 Partner

Background
Legal Aid Checker is an online triaging system developed by our Fellows.
THE ASK
It was created for people seeking legal aid, and with a few simple steps, allows them to determine if Victoria Legal Aid can provide services to them.
LEARN MORE
Check out the app here, review the code on Github or check out more on the blog.
Back to Case Studies
Read more of our Case Studies to dig deeper into the work we've done.