City of Melbourne
Real-Time Open Data Hub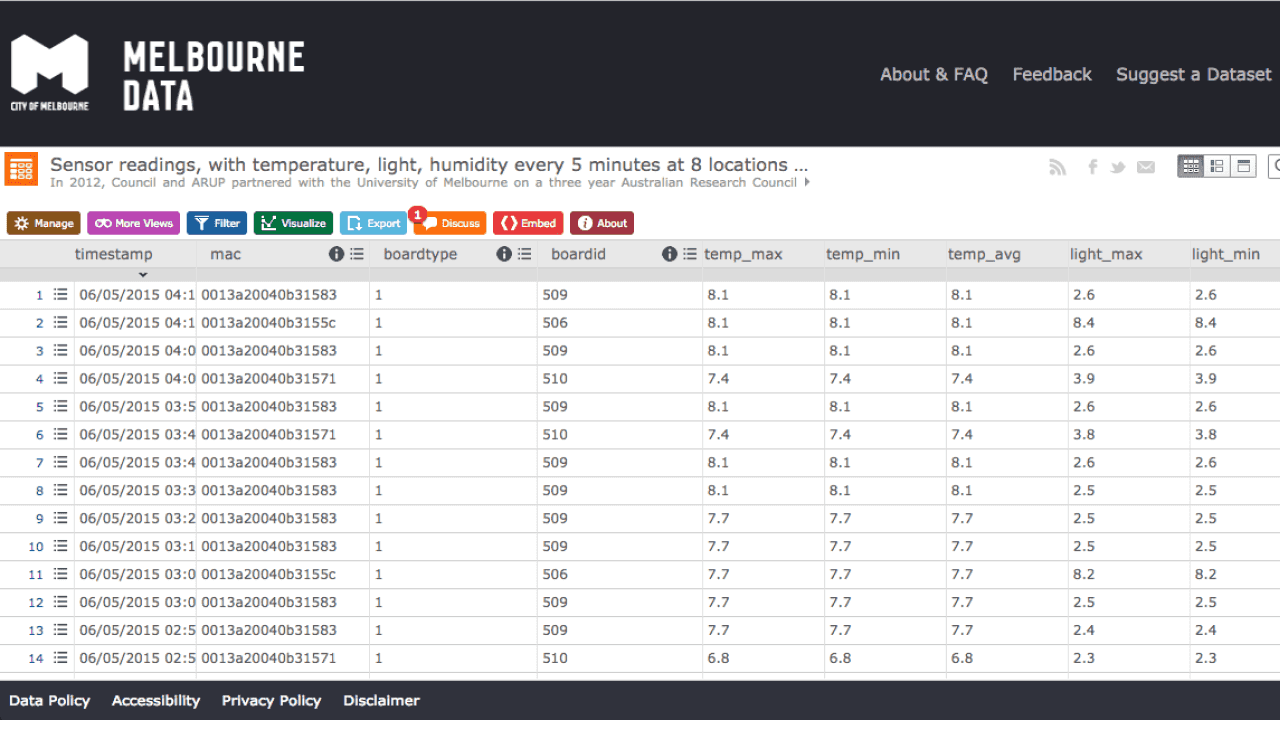 Partner

Background
A team of researchers led by Dr. Jayavardhana Lakshminarasimha from the University of Melbourne School of Electrical and Electronic Engineering installed around 10 Meshlium automated environment sensors, in Fitzroy Gardens and at the Docklands Library that produce data every 30 seconds.
THE ASK
During his time as Code for Australia's "Data Guru in Residence" at the City of Melbourne, Steve Bennett deployed this site to publish data from the environmental sensors in real-time.
LEARN MORE
View the data or read more about the project on Steve Bennett's blog.
Back to Case Studies
Read more of our Case Studies to dig deeper into the work we've done.