Department of Education NSW
School Finder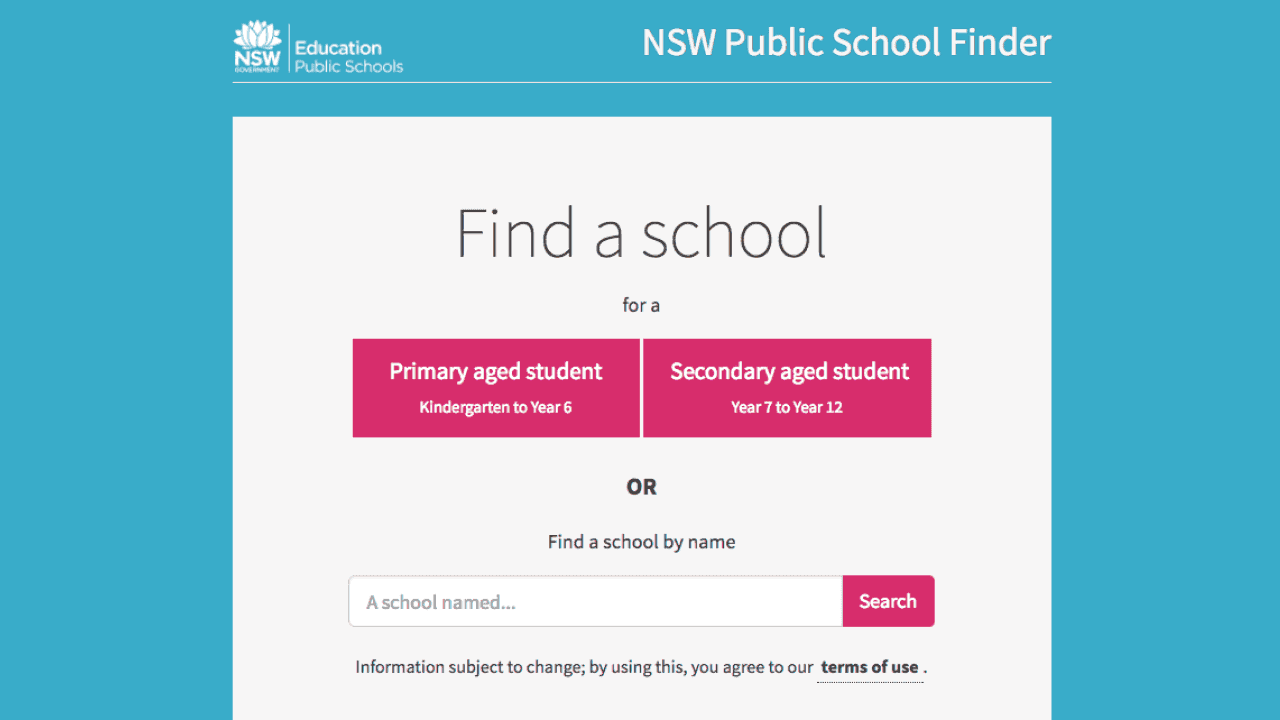 Partner

Background
School Finder is an online tool for parents or guardians to find the right school for their kids.
THE ASK
After identifying that there was a lack of services available for parents selecting public schools for children, Fellow Peter Welte developed a tool to include a wide range of specialist programs and provisions to support students with disability or difficulties in learning and behaviour.
LEARN MORE
The tool now sits on the NSW Department of Education and can be found here. Since the tool went live, it has been picked up and replicated by the South Australian government, which can be found here.
Back to Case Studies
Read more of our Case Studies to dig deeper into the work we've done.