Brimbank City Council
YouShare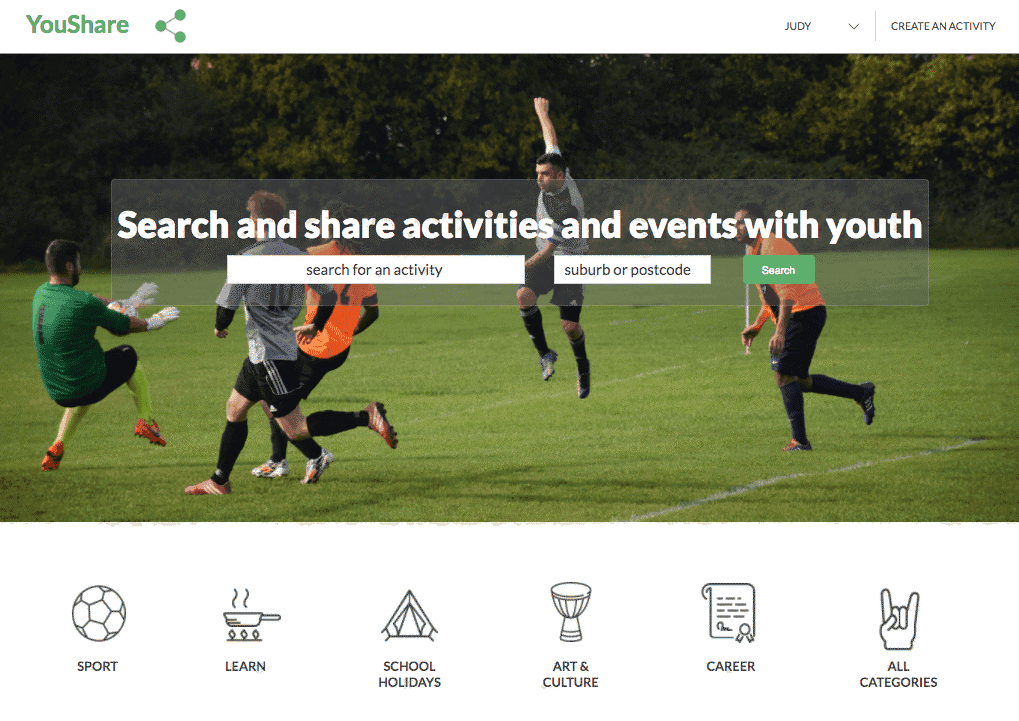 prototype
Community Engagement
Fellowship
Partner

Background
With an original brief of creating something that "delights the community", the team has narrowed the focus of impact down to helping recently arrived young people in the community to connect with others.
THE ASK
YouShare is on online tool allows youth workers, support organisations and youth to create and share local activities and based on interests and location.
LEARN MORE
Check out the code here or read more on the blog here.
Back to Case Studies
Read more of our Case Studies to dig deeper into the work we've done.