Neighbourhood Justice Centre, VIC
Case Triaging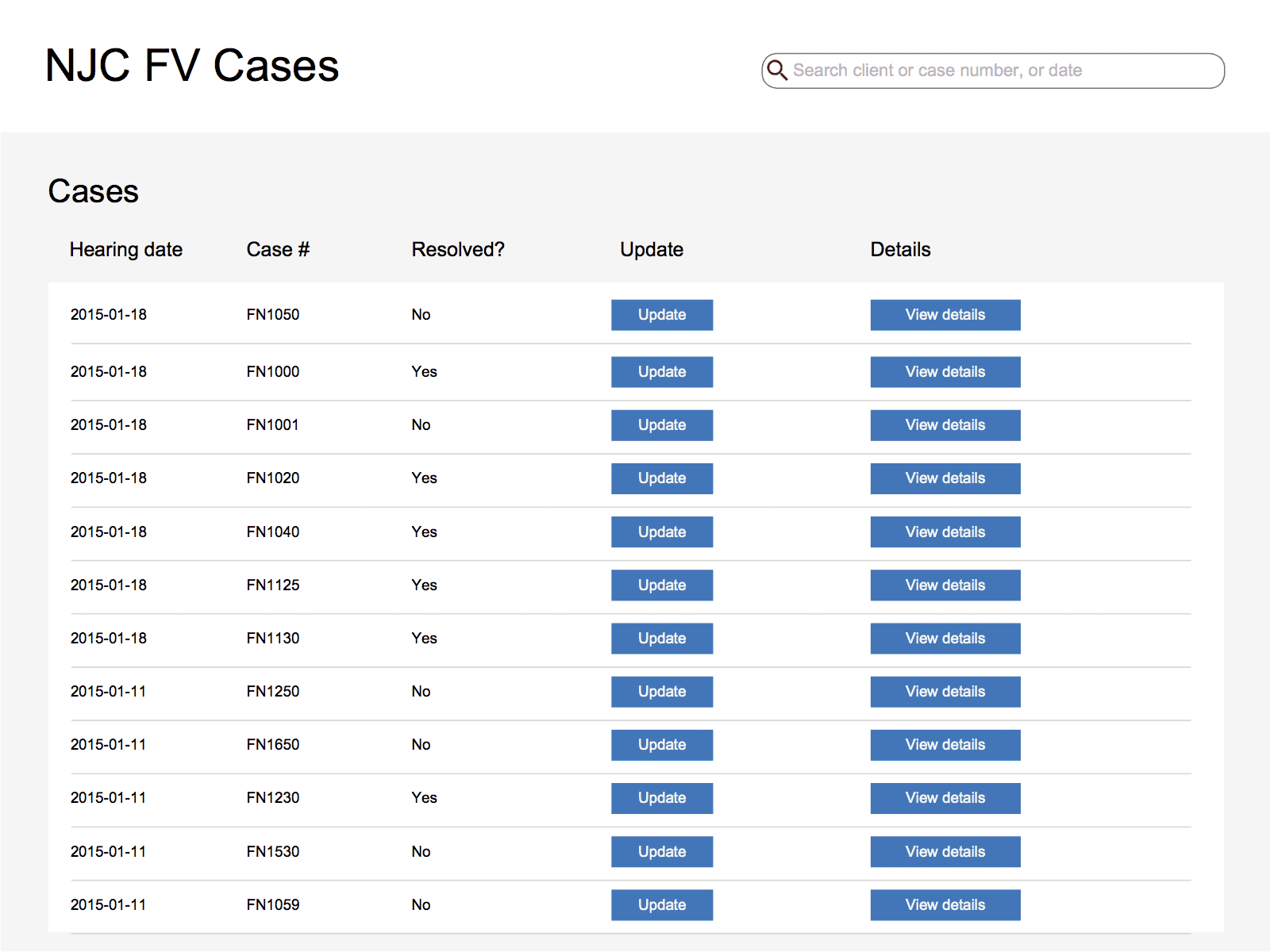 prototype
Justice
Fellowship
Partner

Background
A digital tool to support the case triaging activities of the NJC and start quantifying the work that is put into dealing with complex Family Violence cases.
Including:
Recording interactions with clients
A searchable history of previous cases, clients and the support that they were provided with
An API to export the data for further analysis with other internal tools
LEARN MORE
Review the source code on Github.
Like what you see?
Check out our Case Studies to find out more about the work we've done.