Diversity Council Australia
Diversity Council of Australia - Advisory Service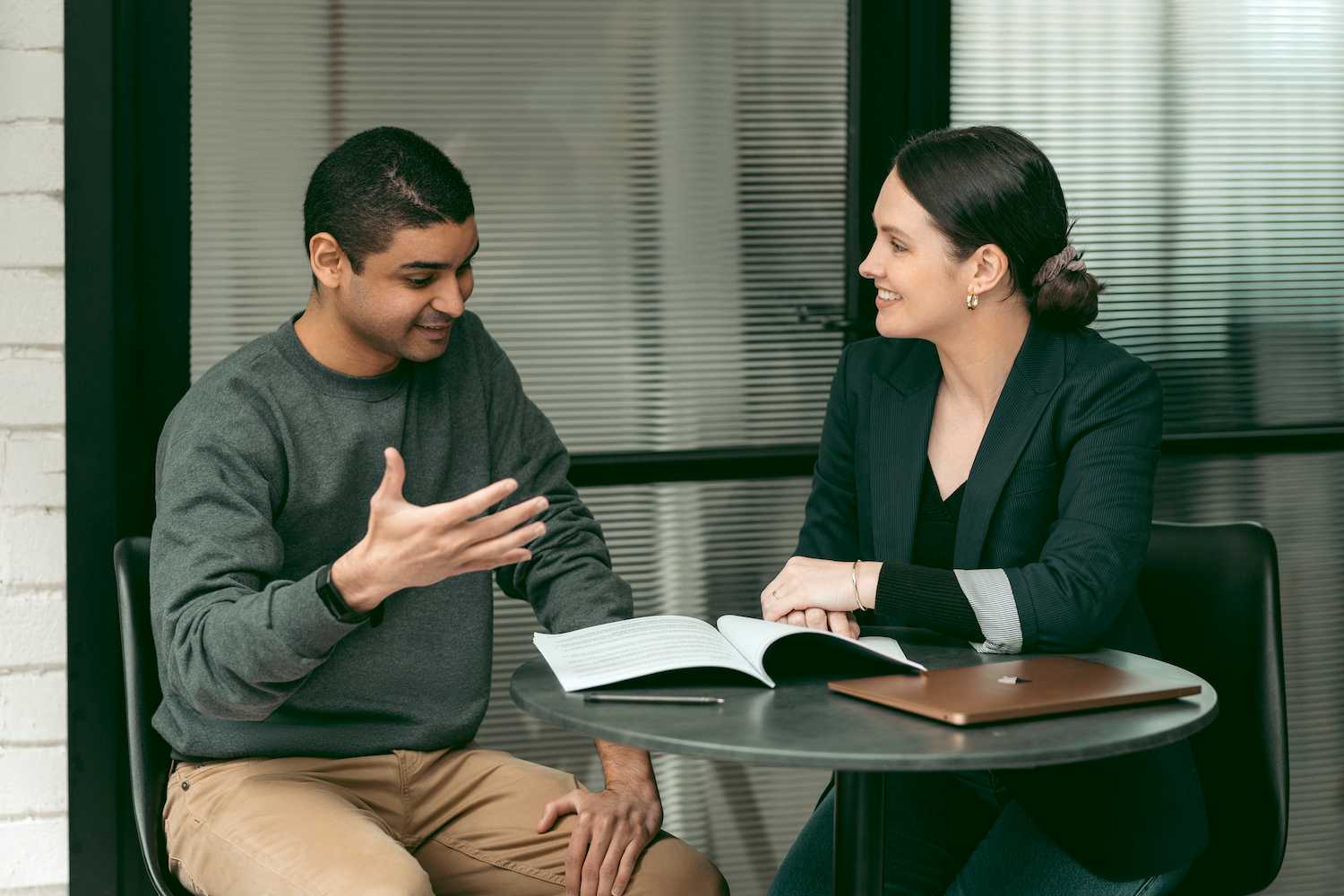 discovery
Customer Service
Advisory Service
Partner

Background
The Diversity Council of Australia needed help enhancing their digital platforms and capabilities - we helped them find right sized solutions for their organisation.
THE ASK
The Diversity Council of Australia (DCA) engaged Code for Australia to develop a business case to enhance their digital platforms and capabilities and support their engagement with potential vendors.
DCA provide services to thousand of members around Australia, and their digital platforms are their main channel for communication and service provision.
Our Advisors supported DCA with scoping their Content Management System (CMS), Customer Relationship Management System (CRM) and Learning Management System (LMS) in order to recommend suitable technology platforms and development methodology.
The Advisors took a design-led approach that framed technology recommendations around the needs of DCA's members. They provided holistic and company-wide improvements for better systems, ways of working, future digital projects.
By working closely and building trust among the DCA team, our Advisors built internal capability, and helped the organisation re-define their solutions in order to achieve the best possible outcomes.
Beyond the scope of this engagement our Advisors became an ongoing resource for DCA on all things digital.
THE CONTEXT
DCA had limited experience with digital projects and didn't have the right capabilities in-house to lead the proposed piece of work. The solutions they wanted to explore included:
Rebuilding their aging website, which was built CMS that is reaching its end of support

Finding a better solution for their current CRM in order to better support their staff, and external communications with members

Building a new LMS to host their growing collection of educational resources

OUR APPROACH
Our Advisors conducted comprehensive user research with DCA staff and its member organisations to map internal capabilities and processes, as well as to clarify member's expectations and needs.
The Advisors used the research findings to build the Request for Proposal Document for vendors, and produced extensive documentation around what the tech requirements should be based on the organisation's existing capabilities and needs.
Throughout the engagement, our Advisors built internal capability within DCA and empowered them with the knowledge, frameworks, and skills needed for future digital projects.
THE PROCESS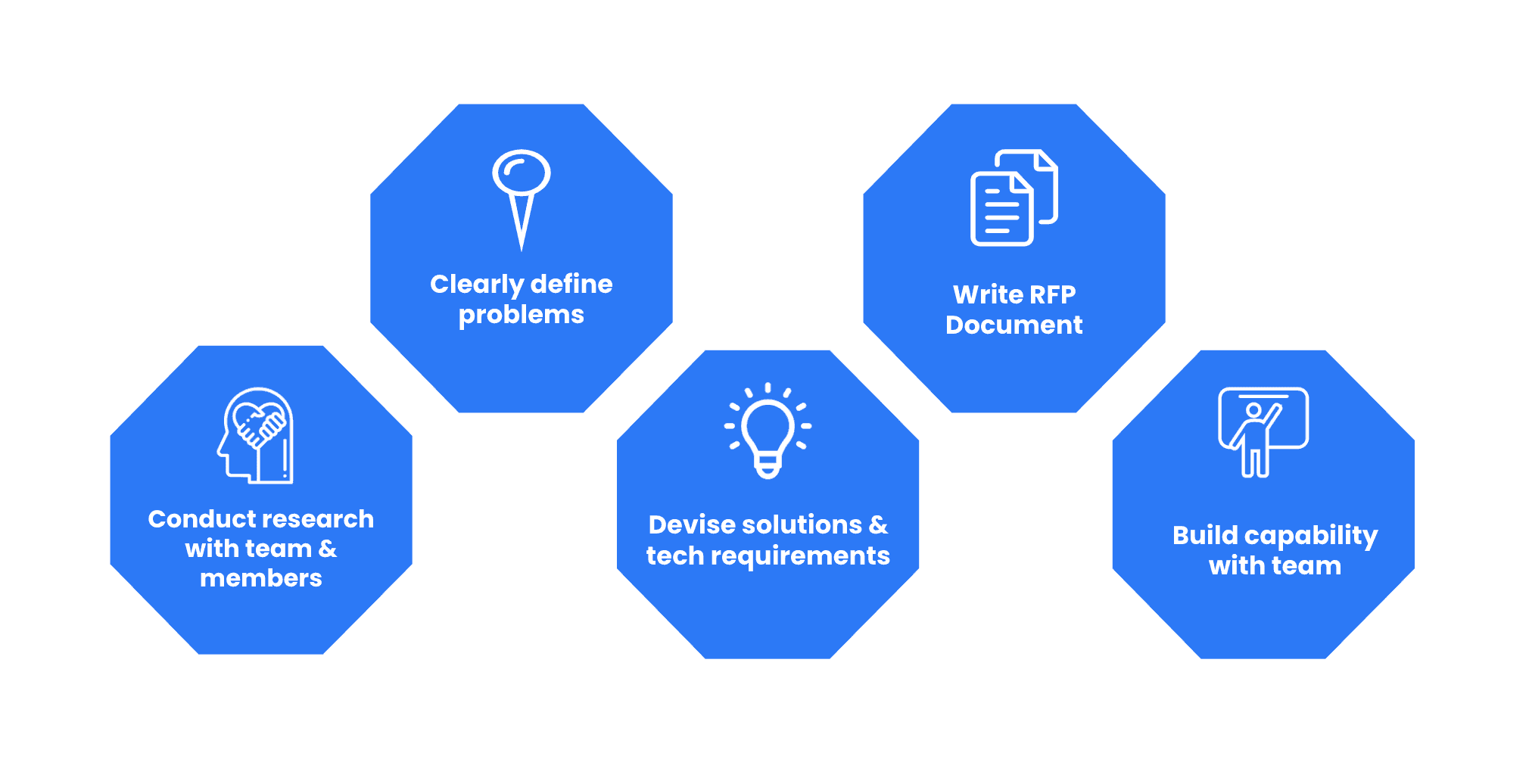 RESEARCH ACTIVITIES
Working collaboratively with DCA, our Advisors completed the following activities:
Extensive interviews with DCA staff and external stakeholders

Detailed User Personas

Used research insights to inform requirements in the Request for Proposal for platforms vendors

Advised on staff capability to support the needs of DCA's member organisations
RESEARCH INSIGHTS
The design research uncovered communication challenges and helped frame solutions to improve DCA's interaction with their members. These included:
Issues around workflow for staff leading the CRM to be out of date and ineffective

DCA's member organisations wanting more opportunities for interaction

Staff were manually sending out emails to hundreds of people

DCA didn't need to build a dedicated LMS system
Importantly, many of the insights that came out of our research weren't only about the tools DCA were using, but also better ways of working for all of their staff.
DELIVERABLES
Detailed User Personas

Technical Request for Proposal requirements for vendors

In-depth insights into the internal capabilities needed

Market appraisal document on LMS providers

Support throughout procurement with vendor engagement , assessment of proposals and contracting
Deeper Understanding of Member's Needs
The in-depth research conducted provided DCA with extensive insights into what their members expected of them
Confidence in going to market
Our Advisors empowered DCA to understand the process to go to market, and equipped them with knowledge for future digital projects

Use of money and resources
We ensured the most efficient use of money by ensuring DCA were building what members needed, and not spending time and money on the wrong things.

Back to Case Studies
Read more of our Case Studies to dig deeper into the work we've done.