Talking About a More Digital Government: Episode 3 — Design in Government
30 August 2021
In the latest episode of our podcast, we're talking about design in government: how it can be implemented, what the benefits are, and how it can de-risk projects.
We speak to Sarah Hurcombe, who was most recently Director of Human-centred design in Commissioning New South Wales, and has been a change agent within various government bodies here in Australia as well as in the United Kingdom. We also chat to Jo Szczepanska, who has years of experience in design and is currently a Service Designer at the Department of Premier and Cabinet in Victoria.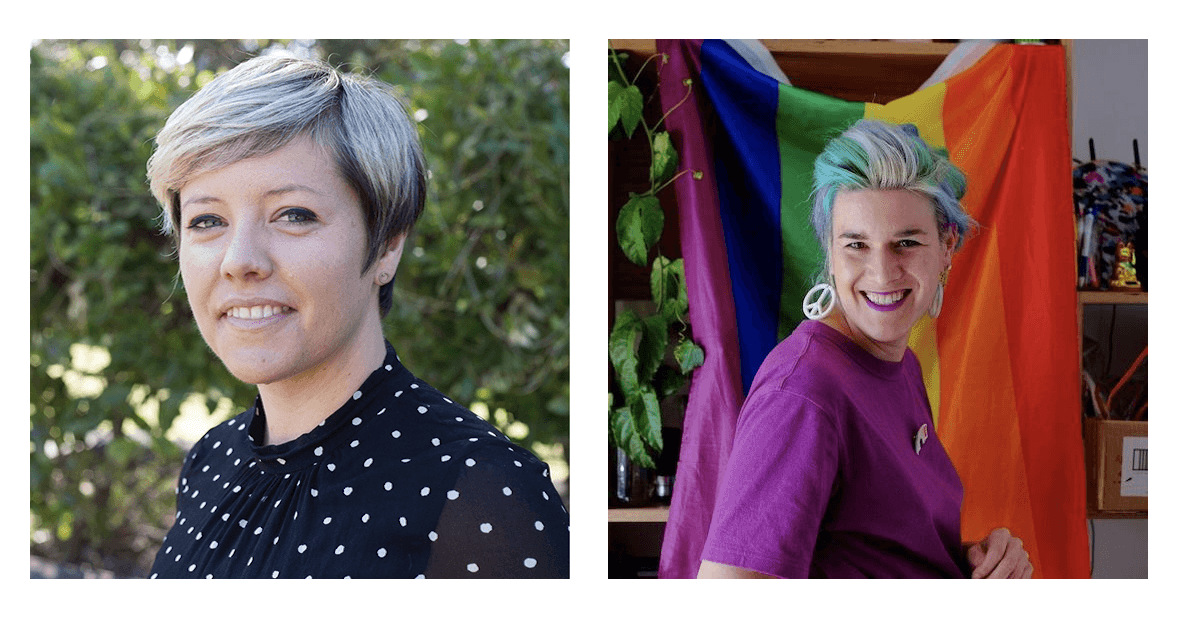 Sarah Hurcombe and Jo Szczepanska
Transcript:
A full transcript of this episode is available as a PDF here and in plaintext here.
"Design is so wonderful at dealing with uncertainty. It can deal with anything and you could do anything with it. If you're not on board, now's the time. The traditional planning processes don't work during a pandemic or during a recession or during events that are changing really quickly — design can deal with that. It's built for that"
Takeaways:
"Often what I found when working with community is they understand the constraints Government have and they're not asking for everything. They're asking for Government to listen, to understand, and to start to work with them towards a better future."
"It's not just about capturing stories, it then it needs to lead to action and change in that space."
"It's about human justice and, and doing things in collaboration, but at the end of the day, there's a hard fiscal reason for why we must do these things as well."
"We think about reputational risk at quite a high level, rather than at a community level. It's risk from quite a privileged lens and we often forget that we're not applying that same lens to the things we already do. We think of something new as being more risky, whereas often the bigger risk is in continuing to do something that's not worked."
"Using Human-centred Design in Government is a way to de-risk really early — coming up with your ideas with people, testing them along the way and checking in on those big assumptions before you invest a lot of time and effort."
"Part of our role is not being that expert, but actually coming in and providing a bit of a mirror back to the system."
"Everybody can use design tools."
"It's okay to feel and use your intuition, and part of that shift really helps us create a space for our community members and our citizens to collaborate with us."
"There's just so much potential. There's also so much changing. If you were thinking about making a shift and doing something more purposeful, if you think differently, if you're from a marginalised community, there's probably a project or a space waiting to find you in [Government]. Join us."
Resources:
Want to be a guest on this podcast?
We're always looking for folks working in civic tech and government to speak with about themes you're encountering or work being done. If you're keen to have a chat to us contact us at info@codeforaustralia.org
Check out more of our resources
Check out more of our resources