Legal Aid New South Wales
Legal Triage Tool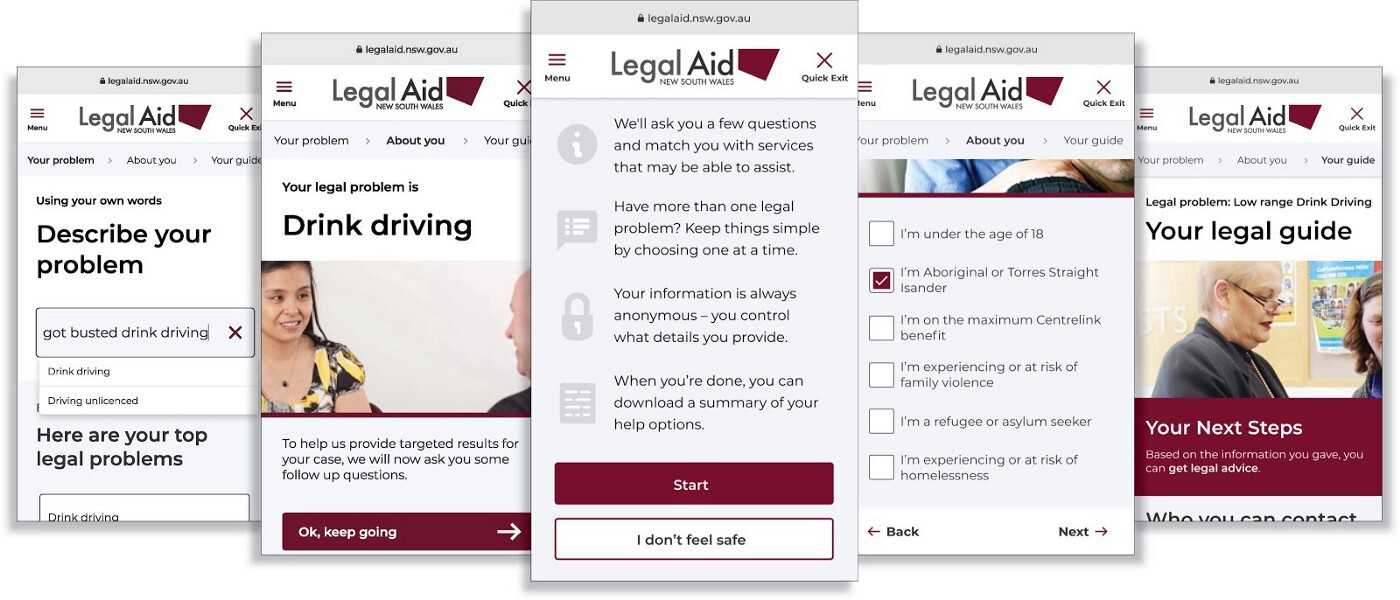 prototype
Justice
Fellowship
Partner

Background
Legal Aid NSW provide vital assistance to vulnerable people seeking legal help, but delivery of their services is being hampered by a clunky digital experience.
THE ASK
There was a clear opportunity to provide a self-service digital "triage" experience that would direct the majority of help seekers to the resources they needed, thus freeing up capacity in offline channels and call centres to support more complex cases.

The Legal Aid NSW Client Service team chose the Fellowship model, with the intention of exploring emerging technology and learning directly from expert practitioners during the delivery of Discovery and Alpha phases for the new triage service.
The Fellows were working in a complex environment, with stakeholders including Client Service, IT and Lawyers, while the organisation was transforming following a merger with Law Access NSW. Three weeks into the project, the COVID-19 pandemic struck, requiring a rapid shift to distributed working and collaboration.
The team were able to introduce new ways of working, conduct design and user research remotely, and deliver two key prototypes for the Alpha phase, a cloud based MVP incorporating Natural Language Processing and an interactive model defining the future functionality of the triage service.
LEARN MORE
Read more about how the team helped Legal Aid NSW here.
Back to Case Studies
Read more of our Case Studies to dig deeper into the work we've done.