Education
Future Practice - digital capability building

What is Future Practice?
Future Practice is an umbrella term for our three educational offerings. Each of these offerings play a role in increasing digital capability. These offerings are designed for folks working in government and not-for-profits.
Future Practice will empower you to become a practice leader, bringing more consistent and efficient methodology to your projects.
Which one is right for you?
We can tailor to your needs and provide a combination of our educational offerings for you and your team.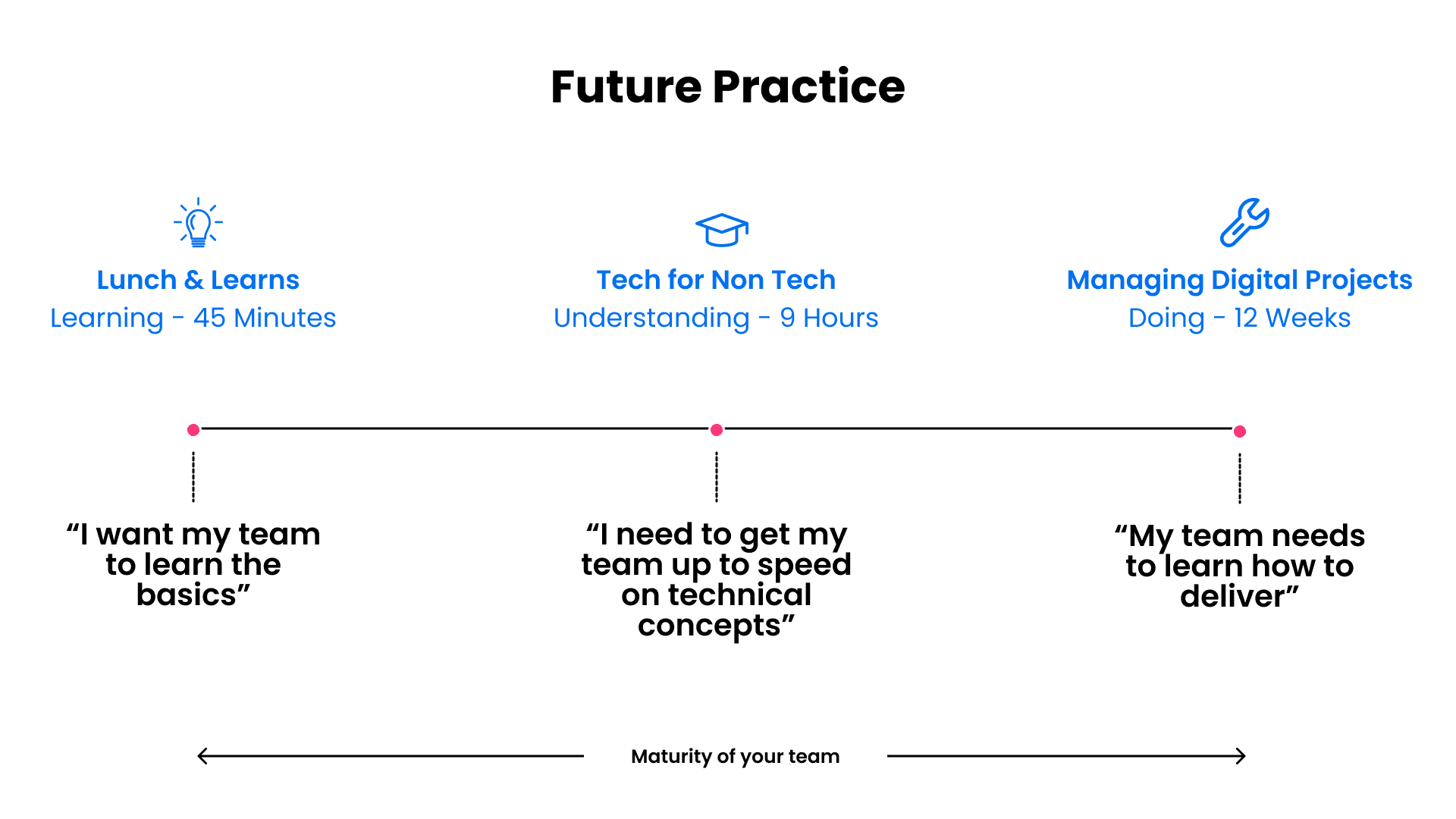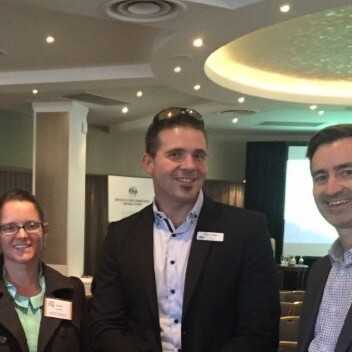 "I'm already reaping the rewards and having more confident, involved conversations with our technical solutions unit, and feeling far more empowered to get into more detailed discussions and lead software build projects the way I need to."
Phillip Brien, Team Leader Predictive Services
Department of Energy, Environment and Climate Action
Take the next step
To register your interest in any of our Future Practice offerings, contact us and we'll be get back to you shortly to answer any and all of your questions.
Health
Australian Digital Health Agency - Lunch & Learns
Program: Future Practice
Partner: Australian Digital Health Agency
People we've worked with